Weather
Issued at:
5:00 a.m., 27 November 2012
(click here to view 5 a.m., 24-Hour Weather Forecast and Extended Weather Outlook for Selected Cities)
Intertropical Convergence Zone (ITCZ) affecting Mindanao. Cold front affecting Batanes Group of Islands.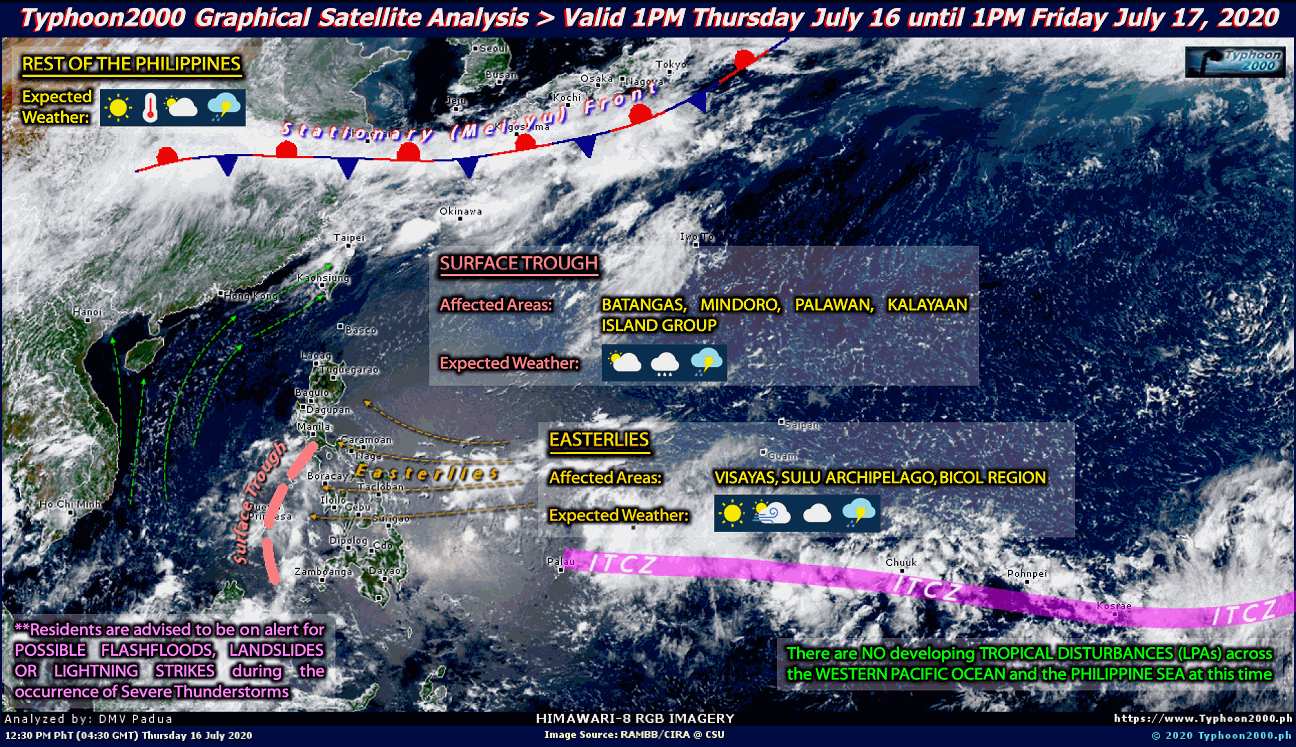 Tropical Cyclone Update
As of today, there is no tropical cyclone existing within the Philippine Area of Responsibility (PAR).