Weather
Issued at:
5:00 a.m., 29 January 2013
(click here to view 5 a.m., 24-Hour Weather Forecast and Extended Weather Outlook for Selected Cities)
Tail-end of a cold front affecting Eastern Visayas. Northeast monsoon affecting Luzon.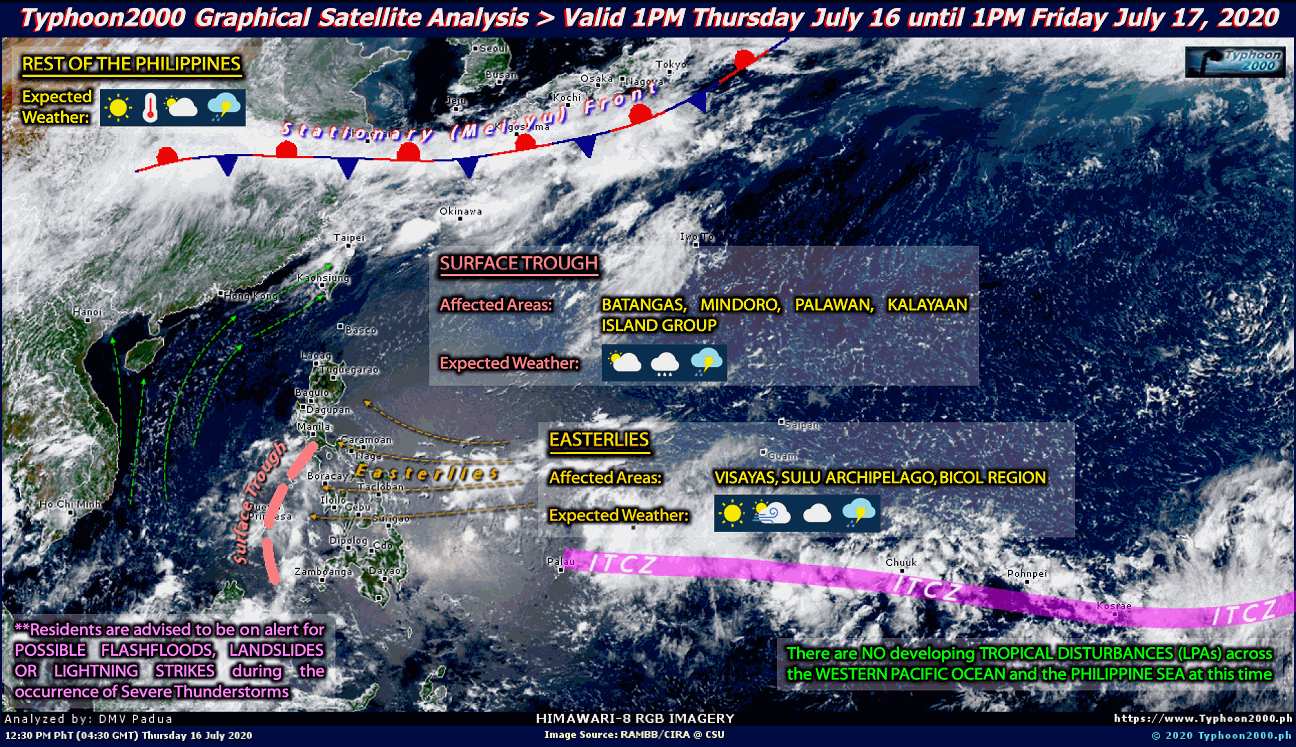 Tropical Cyclone Update
As of today, there is no tropical cyclone existing within the Philippine Area of Responsibility (PAR).
Special Weather Forecast for Compostela Valley and Davao Oriental
Issued at:
10:00 AM, 28 January 2013
Compostela Valley will experience cloudy skies with moderate to heavy rains (4.0 - 10.0 mm/hr) ...
More
Gale Warning
Issued at:
5:00 AM, Today, 29 January 2013
Strong to gale force wind is expected to affect the seaboards of Northern Luzon and the eastern seaboard of Central and Southern Luzon.
More...